Introducing good.clean.goop
Written by: Jean Godfrey-June
|
Published on: October 18, 2023
Say hello to a new line of beauty and wellness essentials we've been working on: good.clean.goop, which is available to explore and shop on October 22, 2023, at Target and Amazon.
goop first launched skin care in 2016 because we couldn't find luxurious, results-driven, clinically proven beauty products we loved in the clean space. Since then, goop Beauty has blossomed into an award-winning industry leader, defined by best-in-class ingredients used at active levels, exquisite textures and beautiful scents, and our clinical results. We're proud that Gwyneth and many others use goop Beauty every day. It has evolved beyond our wildest dreams.
Now, with good.clean.goop, we're making beautiful clean essentials available to more people, from the clean-curious to the goop-curious and beyond. Thank you for supporting us as we continue to work on expanding access to clean beauty and making things we believe in.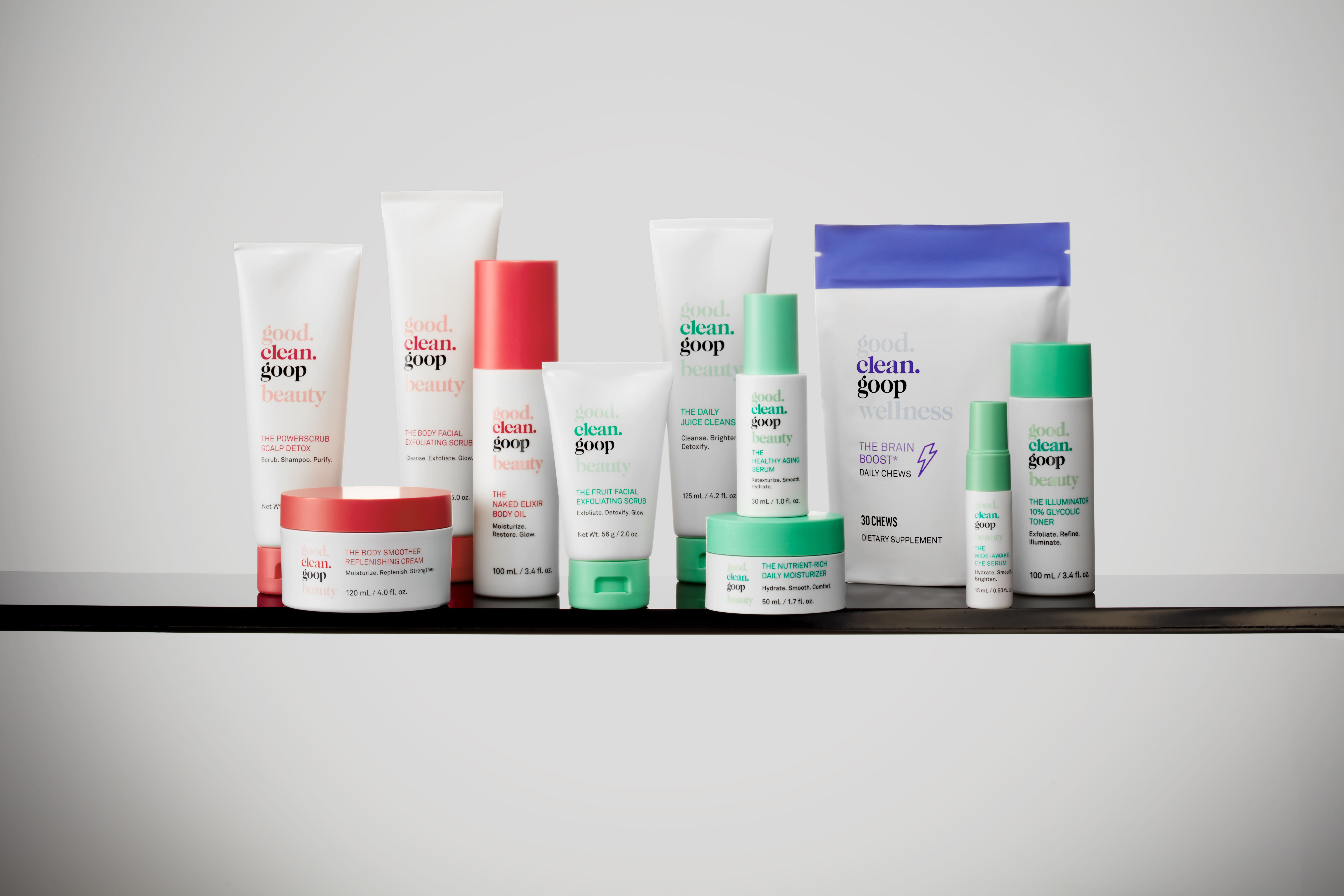 <!–
Sign up for good.clean.goop updates and the goop newsletter.
–>
Sign up for good.clean.goop updates and the goop newsletter.
We'll send you the big updates on this collection, plus the goop newsletter (which covers the best of beauty, fashion, food, wellness, and travel and includes a weekly note from Gwyneth).
By clicking "sign up," you agree to receive emails from goop and accept our Web Terms of Use and
Privacy Policy.